OUR SERVICES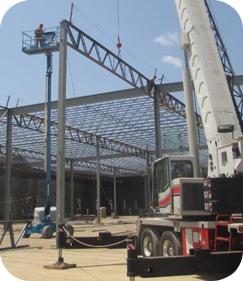 Talley Metals is a Structural Steel Fabricator.
We also provide joist, decking, and the installation of structural steel, joist & deck.
Talley Metals prefers project that are 25 tons to 500 tons.
We will provide shop drawings for approval, fabrication, delivery & installation of your project within a timely fashion to fit into your construction schedule.